About Dr. Mario A. Vilardi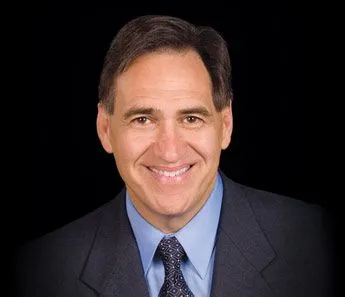 Dr. Mario A. Vilardi received his dental degree from the University of Pennsylvania School of Dentistry in 1974. He obtained his Certificate in Periodontology from the same school in 1977. He is a Diplomate of the American Board of Periodontology, a Fellow of the Academy of Osseointegration and a Fellow of the Academy of Esthetic Dentistry.

Dr. Vilardi was Associate Clinical Professor of Dentistry at Columbia University School of Dental and Oral Surgery, and director of the Occlusion and Adjunctive Orthodontic courses for the post-graduate division of periodontics, where he taught the occlusion and orthodontics courses for over 10 years. His other academic honors include being selected to provide live surgical demonstrations in periodontal plastic surgery at Columbia University, and implant dentistry and periodontics at the University of Pennsylvania.

Additionally, Dr. Vilardi has been published in the Journal of Clinical Periodontology, and in Practical Periodontics and Aesthetic Dentistry, on the subjects of periodontal surgery, laser treatment, bone regeneration and dental implants. He has lectured extensively in North America on the subjects of dental implants and cosmetic dentistry as they relate to periodontal therapy.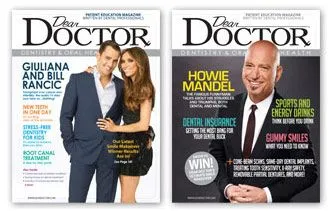 Throughout his professional career, Dr. Vilardi has remained on the forefront of patient education and advocacy. In 2007, this advocacy lead him to create what has become the nation's leading patient education magazine in the field of dentistry — Dear Doctor - Dentistry & Oral Health — where he currently serves as publisher. Some of the magazine's numerous accolades include features on Good Morning America, E! Online, Health.com, Access Hollywood, Glamour, MSNBC and ABC News. Dear Doctor has also received four professional organization endorsements for its accurate, informative, and easy-to-understand articles on many aspects of dentistry. To learn more about Dear Doctor, visit the dentistry magazine .
About Our Staff
Dr. Vilardi's team of hygienists, dental assistants and front desk staff — some of whom have worked with him more than 20 years — understand what it means to be committed to excellence. They know how to provide patients with top-quality care: That's why they stay up to date with in-depth continuing education; actively participate in numerous professional dental associations; maintain solid listening skills; and provide seamless coordination of care. They understand the important role these skills play in giving their patients in the Hudson Valley the care they need to stay healthy, both physically and emotionally. Working as a team, their goal is to help create and maintain your healthy smile.