Posts for tag: tooth decay
By Mario A. Vilardi, DMD
July 23, 2017
Cavities can happen even before a baby has his first piece of candy. This was the difficult lesson actor David Ramsey of the TV shows Arrow and Dexter learned when his son DJ's teeth were first emerging.
"His first teeth came in weak," Ramsey recalled in a recent interview. "They had brown spots on them and they were brittle." Those brown spots, he said, quickly turned into cavities. How did this happen?
Ramsey said DJ's dentist suspected it had to do with the child's feedings — not what he was being fed but how. DJ was often nursed to sleep, "so there were pools of breast milk that he could go to sleep with in his mouth," Ramsey explained.
While breastfeeding offers an infant many health benefits, problems can occur when the natural sugars in breast milk are left in contact with teeth for long periods.  Sugar feeds decay-causing oral bacteria, and these bacteria in turn release tooth-eroding acids. The softer teeth of a young child are particularly vulnerable to these acids; the end result can be tooth decay.
This condition, technically known as "early child caries," is referred to in laymen's terms as "baby bottle tooth decay." However, it can result from nighttime feedings by bottle or breast. The best way to prevent this problem is to avoid nursing babies to sleep at night once they reach the teething stage; a bottle-fed baby should not be allowed to fall asleep with anything but water in their bottle or "sippy cup."
Here are some other basics of infant dental care that every parent should know:
Wipe your baby's newly emerging teeth with a clean, moist washcloth after feedings.
Brush teeth that have completely grown in with a soft-bristled, child-size toothbrush and a smear of fluoride toothpaste no bigger than a grain of rice.
Start regular dental checkups by the first birthday.
Fortunately, Ramsey reports that his son is doing very well after an extended period of professional dental treatments and parental vigilance.
"It took a number of months, but his teeth are much, much better," he said. "Right now we're still helping him and we're still really on top of the teeth situation."
If you would like more information on dental care for babies and toddlers, please contact us or schedule an appointment for a consultation. You can also learn more by reading the Dear Doctor magazine articles "The Age One Dental Visit" and "Dentistry & Oral Health for Children."
By Mario A. Vilardi, DMD
September 24, 2014
Tooth decay (dental caries) is one of the world's most common infectious diseases. Left untreated, it can lead to tooth loss. The best treatment strategy, of course, is to prevent it from occurring in the first place with a long-term approach that begins in early childhood and continues throughout our lifetime.
Here are some basic components for just such a prevention strategy.
Know your risk. We each don't share the same level of risk for tooth decay, so it's important to come to terms with any factors that raise your personal risk for the disease — your dental history, inadequate oral hygiene, absence of fluoride use, and lifestyle habits like smoking. Coming to terms with these and other factors — and altering those you can change — can lower your risk.
Reduce acid-producing bacteria in your mouth. Tooth decay usually arises from elevated acidic levels in the mouth caused by certain strains of oral bacteria. You can reduce these bacteria by removing plaque, a thin film of food particles that collect on tooth surfaces, with daily oral hygiene and regular cleanings in our office. In some cases, we may also recommend antibacterial mouthrinses like chlorhexidine to further lower the bacterial population.
Apply protective measures to teeth. Fluoride, a naturally occurring chemical, has been proven effective in strengthening tooth enamel and reducing tooth decay. In addition to fluoride found in many oral hygiene products and public water systems, children can also benefit from a direct application of fluoride to the enamel surface just after the teeth have erupted in the mouth. Many clinical studies have shown 99% cavity free results in over a thousand teeth receiving a fluoride application with sealants.
Control your diet. Bacteria ferment leftover sugars and other carbohydrates in the mouth; this creates acid, which can soften tooth enamel and lead to decay. You can limit this effect by eating more fresh fruits and vegetables and reducing your consumption of refined sugar. You should also limit between meal snacking — constant snacking prevents saliva, the mouth's natural acid neutralizer, from effectively restoring the mouth's pH balance.
A prevention strategy for tooth decay will help you avoid unnecessary pain and problems — physically and financially. You'll also reap the rewards that come from a lifetime of good dental health.
If you would like more information on preventing tooth decay, please contact us or schedule an appointment for a consultation. You can also learn more about this topic by reading the Dear Doctor magazine article "Tooth Decay."
By Mario A. Vilardi, DMD
January 06, 2014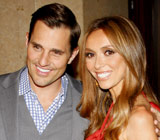 For some kids, having a cavity or two is just part of growing up. Not for Giuliana Rancic. When she was a child, the TV personality didn't have a single cavity — and she still doesn't. But for her husband Bill, co-star of the Style Network reality show Giuliana and Bill, it was a different story. A cavity-prone kid, he was never certain what a visit to the dentist might hold in store. "I can still remember the anticipation," he recently told Dear Doctor magazine. "I always hoped I would get out of the checkups without a cavity!"
Why do some people get more cavities than others? There are a number of factors at work, but to understand it better, let's look at how tooth decay occurs.
How Cavities Form
Cavities — also called dental caries — are small pits or holes in the teeth that are caused by tooth decay. Tooth decay itself is a chronic disease that can flare up when plaque isn't kept under control. A thin, bacteria-laden film, plaque sticks to tooth surfaces both above and below the gum line, and can build up in the absence of effective oral hygiene.
Of course, everyone has bacteria in their mouth, both "good" and "bad" (pathogenic) types. But when the bad guys outnumber the good, trouble can start. When you consume sweets, plaque bacteria process the sugars and release acid as a byproduct. The acid eats into tooth surfaces, causing decay — and cavities that need filling. Left untreated, decay can work its way into the tooth's pulp, resulting in infection and pain. Eventually, treatment might involve a root canal — or, in the worst case, extraction.
What can you do if you seem to be prone to cavities? One effective way to fight tooth decay is by maintaining good oral hygiene. Brush at least twice daily, for at least two minutes each time. Use a soft-bristled brush and a dab of fluoride toothpaste to clean all around your teeth. Most importantly, floss above and below the gum line, every day. And just as important, don't forget to have regular dental checkups every six months.
A Healthy Balance
Another cavity-fighting strategy is eating a balanced diet. Avoid soda, sugary "energy" drinks and sweet treats — but if you choose to consume sugar, have it with meals instead of between meals. This will give your saliva, which has natural cavity-fighting properties, a chance to work.
"It's all about maintaining a healthy balance," Giuliana told Dear Doctor. And Bill agrees: "I love nuts and fruit for a healthy snack," he said, adding that he's meticulous about brushing and flossing. And when the couple smiles, you can see how those healthy habits pay off.
If you would like more information on preventing tooth decay, please contact us or schedule an appointment for a consultation. You can learn more about this topic in the Dear Doctor magazine articles "Tooth Decay" and "Tooth Decay – How To Assess Your Risk."