Posts for: November, 2019
By Mario A. Vilardi, DMD
November 14, 2019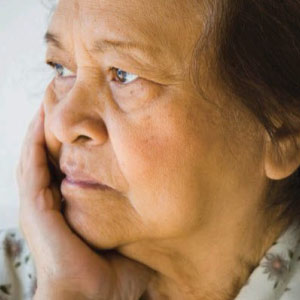 If you have periodontal (gum) disease, you've no doubt experienced red and swollen gums. If, however, you notice an especially inflamed area next to a tooth, you may have developed a gum abscess.
An abscess is a pus-filled sac that develops as a result of chronic (long-standing) gum disease, an infection caused by bacterial plaque that's built up on tooth surfaces from inadequate oral hygiene or from a foreign body (food debris) getting stuck below the gums. The abscess, which typically develops between the tooth and gums, may be accompanied by pain but not always (the affected tooth may also be tender to bite on). Abscesses may grow larger, precipitated by stress or by a general infection like a common cold, and then abate for a time.
As with other abscesses in the body, a gum abscess is treated by relieving the pressure (after numbing the area with local anesthesia) and allowing it to drain. This is often followed by cleaning any infected root surfaces of bacterial plaque and then irrigating the area with a saline and/or antibacterial solution. We may also prescribe antibiotics afterward and some form of pain control (usually a non-steroidal anti-inflammatory drug like ibuprofen) to help with discomfort.
Although the results of this procedure can be dramatic, it's just the first step in treating the overall gum disease. After a few days of healing, we continue with a complete examination and recommend further treatment, usually starting with removing bacterial plaque and calculus (hardened plaque deposits), the underlying cause for the infection and inflammation, from all tooth and gum surfaces. This may take several sessions before we begin seeing the gum tissues return to a healthier state.
The key to preventing an abscess recurrence (or any symptom of gum disease) is to remove plaque everyday through proper brushing and flossing, and visiting us twice a year (or more if you've developed chronic gum disease) for cleanings and checkups. Doing so will raise your chances of avoiding an uncomfortable and often painful gum abscess in the future.
If you would like more information on gum abscesses, please contact us or schedule an appointment for a consultation. You can also learn more about this topic by reading the Dear Doctor magazine article "Periodontal (Gum) Abscesses."
By Mario A. Vilardi, DMD
November 04, 2019
You probably wouldn't be surprised to hear that someone playing hockey, racing motocross or duking it out in an ultimate fighter match had a tooth knocked out. But acting in a movie? That's exactly what happened to Howie Mandel, well-known comedian and host of TV's America's Got Talent and Deal or No Deal. And not just any tooth, but one of his upper front teeth—with the other one heavily damaged in the process.
The accident occurred during the 1987 filming of Walk Like a Man in which Mandel played a young man raised by wolves. In one scene, a co-star was supposed to yank a bone from Howie's mouth. The actor, however, pulled the bone a second too early while Howie still had it clamped between his teeth. Mandel says you can see the tooth fly out of his mouth in the movie.
But trooper that he is, Mandel immediately had two crowns placed to restore the damaged teeth and went back to filming. The restoration was a good one, and all was well with his smile for the next few decades.
Until, that is, he began to notice a peculiar discoloration pattern. Years of coffee drinking had stained his other natural teeth, but not the two prosthetic ("false") crowns in the middle of his smile. The two crowns, bright as ever, stuck out prominently from the rest of his teeth, giving him a distinctive look: "I looked like Bugs Bunny," Mandel told Dear Doctor—Dentistry & Oral Health magazine.
His dentist, though, had a solution: dental veneers. These thin wafers of porcelain are bonded to the front of teeth to mask slight imperfections like chipping, gaps or discoloration. Veneers are popular way to get an updated and more attractive smile. Each veneer is custom-shaped and color-matched to the individual tooth so that it blends seamlessly with the rest of the teeth.
One caveat, though: most veneers can look bulky if placed directly on the teeth. To accommodate this, traditional veneers require that some of the enamel be removed from your tooth so that the veneer does not add bulk when it is placed over the front-facing side of your tooth. This permanently alters the tooth and requires it have a restoration from then on.
In many instances, however, a "minimal prep" or "no-prep" veneer may be possible, where, as the names suggest, very little or even none of the tooth's surface needs to be reduced before the veneer is placed. The type of veneer that is recommended for you will depend on the condition of your enamel and the particular flaw you wish to correct.
Many dental patients opt for veneers because they can be used in a variety of cosmetic situations, including upgrades to previous dental work as Howie Mandel experienced. So if slight imperfections are putting a damper on your smile, veneers could be the answer.
If you would like more information about veneers and other cosmetic dental enhancements, please contact us or schedule a consultation. To learn more, read the Dear Doctor magazine articles "Porcelain Veneers" and "Porcelain Dental Crowns."