Posts for: June, 2016
By Mario A. Vilardi, DMD
June 26, 2016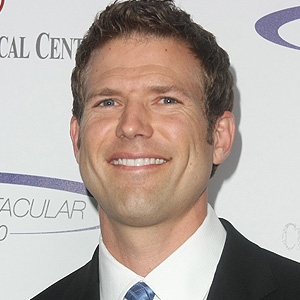 If we could go back in time, we all probably have a few things we wish we could change. Recently, Dr. Travis Stork, emergency room physician and host of the syndicated TV show The Doctors, shared one of his do-over dreams with Dear Doctor magazine: "If I [could have] gone back and told myself as a teenager what to do, I would have worn a mouthguard, not only to protect my teeth but also to help potentially reduce risk of concussion."
What prompted this wish? The fact that as a teenage basketball player, Stork received an elbow to the mouth that caused his two front teeth to be knocked out of place. The teeth were put back in position, but they soon became darker and began to hurt. Eventually, both were successfully restored with dental crowns. Still, it was a painful (and costly) injury — and one that could have been avoided.
You might not realize it, but when it comes to dental injuries, basketball ranks among the riskier sports. Yet it's far from the only one. In fact, according to the American Dental Association (ADA), there are some two dozen others — including baseball, hockey, surfing and bicycling — that carry a heightened risk of dental injury. Whenever you're playing those sports, the ADA recommends you wear a high-quality mouth guard.
Mouthguards have come a long way since they were introduced as protective equipment for boxers in the early 1900's. Today, three different types are widely available: stock "off-the-shelf" types that come in just a few sizes; mouth-formed "boil-and-bite" types that you adapt to the general contours of your mouth; and custom-made high-quality mouthguards that are made just for you at the dental office.
Of all three types, the dentist-made mouthguards are consistently found to be the most comfortable and best-fitting, and the ones that offer your teeth the greatest protection. What's more, recent studies suggest that custom-fabricated mouthguards can provide an additional defense against concussion — in fact, they are twice as effective as the other types. That's why you'll see more and more professional athletes (and plenty of amateurs as well) sporting custom-made mouthguards at games and practices.
"I would have saved myself a lot of dental heartache if I had worn a mouthguard," noted Dr. Stork. So take his advice: Wear a mouthguard whenever you play sports — unless you'd like to meet him (or one of his medical colleagues) in a professional capacity…
If you would like more information about mouthguards, please contact us or schedule an appointment for a consultation. You can read more in the Dear Doctor magazine article "Athletic Mouthguards."
By Mario A. Vilardi, DMD
June 11, 2016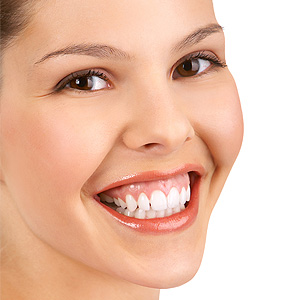 You're a bit self-conscious about your smile. But not because of your teeth — it's your upper gums, which seem too prominent when you smile. While "too much" is a matter of perception varying from individual to individual, it's generally accepted that a smile is "gummy" if four or more millimeters (a bit more than an eighth of an inch) of the gums are visible.
The good news is there are ways to improve the appearance of your gums. Which method we use, though, will depend on the underlying reason why the gums are prominent. The amount of gum tissue, in fact, may not be the problem at all, but could be the size of the crowns (the visible parts of teeth), the upper lip's range of motion, the upper jaw's position in relation to the face, or a combination of any of these.
For example, if your teeth didn't erupt and develop properly, the gums might not have moved back to their proper position and stabilized as they should in your late teens or early twenties. A normal crown (the visible part of a tooth) is about 10 millimeters long, with a ratio of width to length of about 75-85%. Below those measurements the teeth can appear smaller, making even normal gum tissue appear larger. In another scenario, the upper lip may rise too high when you smile (hypermobility), which reveals too much of the gums.
If tooth size is the problem, we may recommend a periodontal surgical procedure called crown lengthening that reveals more of the tooth. A hypermobile lip can be treated with Botox shots to temporarily restrict the movement (it must be repeated every six months) or by surgically repositioning the lip muscles that control movement. Similarly, surgically repositioning an overlong upper jaw to make it appear shorter may be the right course.
That's why our first step is to determine why your gums are too prominent with a complete dental examination. Knowing exactly why they stand out will help us devise a treatment plan that will greatly enhance your smile.
If you would like more information on improving a gummy smile, please contact us or schedule an appointment for a consultation. You can also learn more about this topic by reading the Dear Doctor magazine article "Gummy Smiles."