Posts for: March, 2014
By Mario A. Vilardi, DMD
March 18, 2014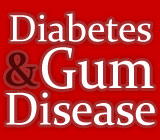 Diabetes and periodontal (gum) disease are two types of inflammatory conditions that have more in common than was once thought. There is strong evidence to show that each of these diseases is a risk factor for the development and growth of the other. Studies have also found that treating one condition successfully may have a positive impact on the treatment of the other.
From the Greek meaning "to pass through the urine," diabetes mellitus causes an abnormal rise in blood glucose level that can't be adequately controlled by insulin, the body's primary hormone for that task. Either the pancreas can't produce an adequate supply of insulin (as with Type 1 diabetes) or there is resistance to the hormone's effects (as with Type 2 and gestational/pregnancy diabetes). If you are a diabetic patient, you face many difficult issues with your health: your body develops an altered response to inflammation that may severely inhibit wound healing. You also may become more prone to chronic cardiovascular disease.
Periodontal (gum) disease describes a group of diseases caused by dental plaque, a whitish film that contains infection-causing bacteria. As infection rises within the gum tissues, the auto-immune system of the body responds to this threat and inflammation results. If the person is also a diabetic, this response may be impaired and may have a direct effect on how severe the periodontal disease progresses.
Periodontal disease can also affect your blood glucose level, if you are a diabetic. A number of studies have demonstrated that diabetic patients who have improved control of their periodontal disease through better oral hygiene and dental treatments have shown improvement in their blood sugar levels. There's even some evidence that effective periodontal treatment that reduces inflammation may improve the body's sensitivity to insulin. Likewise, bringing diabetes under control with supplemental insulin or positive lifestyle changes can help lessen the likelihood and severity of periodontal disease.
To sum it up, if you have been diagnosed with some form of diabetes, taking care of your teeth and gum tissues can have a positive impact on your diabetes. Likewise, making healthy changes in your lifestyle to bring your diabetes under control can reduce your risk for periodontal disease.
If you would like more information about periodontal disease and its effect along with diabetes, please contact us or schedule an appointment for a consultation. You can also learn more about this topic by reading the Dear Doctor magazine article "Diabetes and Periodontal Disease."
By Mario A. Vilardi, DMD
March 03, 2014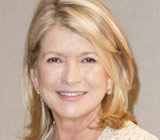 Here's a quick quiz: What recent activity did domestic guru Martha Stewart share via social media for the first time? Need a hint? Was she following the lead of other celebrities like rapper 50 Cent (AKA Curtis James Jackson III), actress Demi Moore and country music star LeAnn Rimes?
Give up? The answer is… she live-tweeted her visit to the dentist! Not only that, she also posted pictures of her mouth as she was undergoing an in-office whitening procedure.
Now, we understand that some might feel they don't need to see close-ups of Stewart's teeth under treatment. But we have to admire her for not trying to hide the fact that she's had the same procedure that has benefited so many people, whether famous or not. Plus, her pictures actually provide a good illustration of how the treatment works.
In-office whitening treatments are the fastest way to brighten up your smile. In a single one-hour visit, your teeth can be lightened by three to eight shades — and that's a big difference! How can we achieve such dramatic results? When you're under our direct supervision in an office setting, we can use the most concentrated bleach solutions safely and effectively. You can get similar results with custom-made trays and take-home lightening solutions we can prepare for you, but then the process will take longer.
If you look closely at her photos, you'll see that Stewart's lips, gums, and face are covered up to prevent any contact with the bleaching solution. She's also wearing protective eyewear, which not only keeps chemicals away, but also guards her eyes against strong lights, which are sometimes used in conjunction with bleach. When we perform in-office whitening procedures, we use safeguards like these for all of our patients — not just celebrities!
We also perform a complete oral examination before starting any whitening procedure, to be sure you don't have any underlying conditions that need to be treated before teeth whitening begins. That's something you just can't get from an over-the counter whitening product.
Teeth whitening is an effective and affordable way to give your smile a quick boost. But whether you decide to live-tweet your procedure — or keep your fans guessing about why your smile looks so good all of a sudden — that's up to you.
If you would like more information about the teeth whitening, please contact us or schedule an appointment for a consultation. You can learn more in the Dear Doctor magazine articles "Teeth Whitening" and "Important Teeth Whitening Questions Answered."